Ottawa Senators: If 2007 Team Existed in 2016
Ottawa Senators: Imagine if the 2007 Team Existed in 2016
To the die-hard Ottawa Senators fans that are still pissed off about the Stanley Cup Finals loss to the Anaheim Ducks in 2007, this is for you, hoping it makes you feel a bit better.
Remember that amazing squad the Sens had in '07? They had a great team, but could they compete in today's NHL?
2007 Ottawa Senators Roster:
Daniel Alfredsson, Danny Bois, Mike Comrie, Joe Corvo, Patrick Eaves, Ray Emery, Mike Fisher, Martin Gerber, Denis Hamel, Dany Heatley, Josh Hennessy, Alexei Kaigorodov, Chris Kelly, Tomas Malec, Dean McAmmond, Brian McGrattan, Andrej Meszaros, Chris Neil, Lawrence Nycholat, Serge Payer, Chris Phillips, Tom Preissing, Wade Redden, Oleg Saprykin, Peter Schaefer, Christoph Schubert, Jason Spezza, Antoine Vermette, Anton Volchenkov.
Some of those names might seem familiar to you such as Mr. "50 in 07", Jason Spezza, Daniel Alfredsson, Ray Emery, Mike Fisher, Chris Neil, Antoine Vermette. Most of these players still play in the NHL today (obviously not in their prime anymore).
Could they handle teams like the Pittsburgh Penguins, Chicago Blackhawks, Tampa Bay Lightning, or the Washington Capitals?
Let's take a look at all of those team's stats for the 2015-2016 season and compare them to the Ottawa Senators' 2007 Season.
Ottawa Senators (2007): Record: 48-25-9 PTS: 105 GF: 288 GA: 222
Pittsburgh Penguins: Record: 48-26-8 PTS: 104 GF: 245 GA: 203
Chicago Blackhawks: Record: 47-26-9 PTS: 103 GF: 235 GA: 209
Tampa Bay Lightning: Record: 46-31-5 PTS: 97 GF: 227 GA: 201
Washington Capitals: Record: 56-18-8 PTS: 120 GF: 239 GA: 203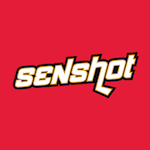 As you can already tell, Ottawa had a monstrous regular season as they were able to score 288 goals in 82 games. Comparing to the rest of these top teams shown here, that stat is fails to be matched.
Other than that, Ottawa's record seems very close to the Penguins record but the Penguins won the Cup.
Ottawa wasn't very good defensively as you can see, it was the worst out of the other four teams.
The Senators seem very similar to the Dallas Stars, because, Dallas is a power house in the offensive end but very weak in the defensive zone.
What if the 2007 Ottawa Senators squad played in 2016? Pretend that all players were at the same age in '07 (not current age). Ottawa would probably place in the top five in the league and most likely get eliminated in the Conference Finals against the Penguins. These days to win a Cup, you need a good defensive core and that's something Ottawa was lacking back then. There might be a slight chance they could slip past the Penguins but most likely not.