Anaheim Ducks: Ryan Getzlaf has compelling Hall of Fame case
Ryan Getzlaf's name has been synonymous with the Anaheim Ducks for 15 years. Last night, he reached the 1000-game milestone at the ripe age of 34.
It seems like Ryan Getzlaf has been with the Anaheim Ducks forever and it's crazy to think that he is just 34 years old. He's been with the Ducks for his whole 15-year career and last night's game with the Chicago Blackhawks marked his 1,000th game with the organization.
Getzlaf has been the captain of this team for 10 years and is the only Ducks player ever to play 1,000 games with the team. He is near or at the top for many of Anaheim's franchise records and many can argue that he is the greatest Duck of all time.
With 1,000 games under the belt, the question now becomes whether or not he will go into the Hall of Fame. Getzlaf does have a Stanley Cup but has no individual awards like the Rocket Richard or the Hart. Does he have enough on his resume to get in?
He is already first in games played and all-time assists, and he just needs 54 more points to tie Teemu Selanne for all-time Ducks' points. Considering that he is only 34 years old and still has games left in the tank, 54 points will be a cakewalk and it is very possible that he surpasses Selanne this season.
Even though he doesn't have a plethora of NHL hardware at home, he will soon be the greatest Anaheim Duck of all time which makes his bid for the Hall of Fame that much easier. His playmaking is second to none and has been the star center of this franchise for the last fifteen seasons and counting.
In addition to his Stanley Cup, he has two Olympic gold medals, a World Cup of Hockey championship, and a gold medal from the World Juniors. His international resume is filled with success. The players respect the hell out of him and he is a strong leader both in the locker room and on the ice.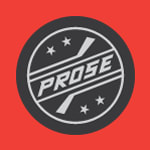 Getzlaf is the greatest Duck of all-time and has been one of the best playmaking centers in the league. Whenever Getzlaf decides to put up his skates, he will be walking straight into the Hall of Fame, no questions asked.