Penguins reward Marcus Pettersson for strong play with five-year deal
The Pittsburgh Penguins have announced they've signed young defenseman Marcus Pettersson to a five-year deal worth just over $4 million annually.
Back in December of 2018, the Pittsburgh Penguins traded young forward Daniel Sprong to the Anaheim Ducks for defenseman Marcus Pettersson. It was the swapping of two young players who needed a change in scenery.
While Sprong has struggled with the Ducks, the trade has worked out quite well for the Penguins. Pettersson immediately stepped into their lineup and helped improve a defense that desperately needed help.
Though the Penguins weren't able to sign him to a long-term deal last summer, both parties were interested in a long-term deal. This year, the cap just didn't work for that. The two sides have announced an extension, as Pettersson has signed a five-year deal worth $20,125,875. That's an annual cap hit of $4,025,175.
Cap Friendly offers a unique perspective on this contract.
Additionally, their contract comparison model lists Rasmus Andersson of the Calgary Flames, Brett Pesce of the Carolina Hurricanes, and Brian Dumoulin of the Penguins as three of the most comparable contracts around the NHL to Pettersson's.
Per Pierre LeBrun of TSN, there is a modified no-trade clause and no signing bonuses in this contract.
Since being acquired in December of 2018, Kris Letang is the only Penguins blueliner to register more points than Pettersson's 34. He has shown more offensive upside than I initially expected. It has not been often, but he has performed admirably alongside Letang on the top pair and on the second power-play unit.
I anticipated this deal would end up in the 4 million dollar range in terms of Pettersson's annual average value. Rutherford signed Dumoulin and Olli Maatta to similar long term contracts with an average salary cap hit of just over 4 million dollars.
There is no question Pettersson is an upgrade over Maatta, and I think you could make the case that he could eventually become a better player than Dumoulin. While Dumoulin is better defensively, Pettersson provides more tangible offense. It is a great balance to have in your top four. At 23 years old, there is still plenty of room for Pettersson to grow.
Per MoneyPuck, in just under 280 minutes played together this season, the defense pair of Pettersson and John Marino have been amongst the best in the NHL. The process and results have aligned.
I wrote a few weeks ago about the tremendous value and bang-for-your-buck value that Pettersson and Marino have provided. These two defenders have a combined cap hit of $1,799,125. In all likelihood, that will be the Penguins second defense pair next season. Even with Pettersson's extension, with John Marino still, on an entry-level deal, the Penguins will get great value out of that pair next season too.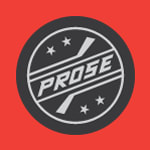 The early returns on Marcus Petterson have been pretty encouraging over the past year and a half. This is a fair deal for both sides. The Penguins are paying for Pettersson's prime years and future performance here. They did not overpay to do so. I like this deal a lot. Thanks for reading!