Edmonton Oilers: Zack Kassian needs long suspension after latest incident
It could be a while before Zack Kassian plays again for the Edmonton Oilers after he kicked Tampa Bay Lightning defenseman Erik Cernak during Thursday night's game.
Edmonton Oilers forward Zack Kassian is fresh off a suspension for breaking the rules against the Calgary Flames. Less than a month later, Kassian finds himself in the headlines for all the wrong reasons. And this time, the suspension could be quite lengthy. On Thursday night against the Tampa Bay Lightning, Kassian kicked defenseman Erik Cernak.
No penalty was called on the play, somehow. But the Department of Player Safety took notice immediately. On Friday morning, the Department of Player Safety offered an in-person hearing with Kassian. Because of this, they have the option of suspending him for at least six games even though Kassian declined the offer and will have a hearing via phone instead.
This comes at a very inconvenient time for the Oilers, as they are already without Connor McDavid due to a quad injury. They're also without James Neal, who is on the injured reserve list with a foot injury and hasn't played since Jan. 29, and Joakim Nygard, who's out with a concussion.
Assuming Kassian gets suspended, the Oilers will be without three of their top five goal scorers for what could be an extended time. Between McDavid, Neal, and Kassian, that's 63 goals, which is more than one-third of the Oilers' 182 goals this season.
As you can see above, Kassian clearly kicks Cernak. There's no question. He's darn lucky he didn't injure Cernak or his teammate Matt Benning. Even though nobody got injured on the play, there's no excuse for kicking a player, especially when you consider there's a potentially lethal weapon attached to the skate.
It's hard to compare this to anything because it happens so rarely. Perhaps the most famous moment was when Chris Simon stomped on Jarkko Ruutus' ankle during a timeout. He received a 30 game suspension for that.
There's also Dan Cloutier, who got four games for kicking Tim Connolly. Chris Pronger got eight games for stomping on Ryan Kesler's leg.
Though it's hard to establish what history says he should get, considering how ludicrous it is to kick someone and his status as a repeat offender, it would be surprising if Kassian doesn't get at least eight games. He'll probably get 10. Frankly, Kassian deserves a 10 game suspension.
There's no excuse for what he did. Sure, Cernak was guilty of interference. But kicking a guy is not a proportional reaction. Had Kassian's kick been a few inches higher, it could have hit an artery. If it were a split second later, he could have injured his own teammate.
Kassian needs to learn how to be a leader for the Oilers. He's a physical player who isn't afraid to stand up for his teammates. While that doesn't have as much value as it used to, it's still a nice trait to have. However, Kassian didn't just cross the line against the Lightning. He went extremely far past it. It was nothing short of horrific and selfish.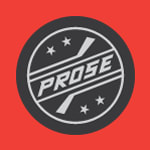 The Oilers are already down three forwards, including two of their better ones. Now they'll likely be down their entire top forward line until McDavid's back. And Kassian has absolutely no one to blame but himself. Hopefully, this inevitably long suspension will knock some sense into him.