New York Rangers: Top 3 keys to making the Stanley Cup Playoffs
Against all odds, the New York Rangers are firmly in a very competitive playoff race in the Eastern Conference. What will they need to go right to make it?
The New York Rangers have had a heck of a season. It's had a lot of ups and downs. But mostly, it's been a ton of fun. Artemi Panarin has made the Rangers must-watch TV by having his most brilliant season yet. Nobody expected the Rangers to make the playoffs this season back in October, but as the month of February comes to a close, the postseason is a plausible goal.
A quick look at the standings says they're in 16th place in the NHL and 10th place in the Eastern Conference with 72 points. However, let's look at point percentage because the NHL schedule isn't even for all teams. The Rangers (.581%) are ninth in the Eastern Conference in point percentage, just behind the Columbus Blue Jackets (.585%) and Carolina Hurricanes (.597%).
As crazy as it sounds, the postseason is plausible for them roughly 24 months after they announced they were rebuilding. But plausible and probable aren't synonyms. The Rangers face an uphill battle if they want to make the playoffs. Here are three keys to making the Stanley Cup Playoffs for the Rangers.
Beating The Best
Pro wrestling legend Ric Flair is famous for saying, "to be the man, you've got to beat the man"! This is somewhat true in the NHL. If you want to make the playoffs, you've got to be able to beat good teams. The Rangers have 20 games left. 16 of those games are against teams who are fighting for a playoff spot.
Of those 16 games, seven of them are against teams they are within 10 points of in the Eastern Conference playoff hunt. Those seven games are going to be key.
Unfortunately, they don't have many games against their closest competitors for the wild card spot. The Rangers have merely one game left against the Columbus Blue Jackets. They won't play the Carolina Hurricanes or the New York Islanders again.
The Rangers might not be able to control what their opponents do, but they can control what goes on in those games. How they do in those seven games against their direct competitors will likely determine if they make the playoffs.
Their Best Players Have To Continue To Be Their Best Players
To make it to the playoffs, you need stars. And those stars have to be your best players. The Rangers have a star in Artemi Panarin and an underrated, bonafide top-line center in Mika Zibanejad. They also have a very underrated player in Chris Kreider, who they didn't trade at the trade deadline. Combined, the talented trio has scored 85 of the Rangers' 207 goals.
The Rangers have some good complementary forwards in Ryan Strome, Pavel Buchnevich (currently injured), and Filip Chytil, who has been a pleasant surprise. They also have a very productive blueline, as Anthony DeAngelo, Adam Fox, Jacob Trouba, Marc Staal, and Ryan Lindgren have combined for 32 goals. That doesn't include Brady Skjei, who got traded to the Carolina Hurricanes at the deadline.
Another thing the Rangers have going for them is goaltending. They have three NHL-caliber goalies. Henrik Lundqvist, Alexandar Georgiev, and Igor Shesterkin are all quite capable. However, Shesterkin's out due to being in the same accident as Buchnevich. But still, the Rangers have two goalies who have proven they can steal some games. That's how the Rangers are in the postseason hunt despite allowing the second-most expected goals against per hour at 5v5.
Ultimately, the Rangers are going to need their best players to continue to be their best players. The discrepancy between their top-six forwards and their bottom-six forwards is huge. Getting some more help from their bottom-six guys would obviously help, but the Rangers ride and die with their top-six forwards.
Who Replaces Brady Skjei?
As I mentioned earlier, the Rangers made a sort of surprising move at the trade deadline, trading defenseman Brady Skjei to the Hurricanes for a first-round pick. This was likely motivated by getting some much-needed cap space after signing Kreider to an extension.
Here's the problem – I'm not sure if the Rangers have an internal replacement for Skjei right now. They have numerous blueline prospects who I think will be regular NHLers one day, but that day isn't happening this season.
Skjei and Trouba formed the Rangers top defensive pairing. However, for whatever reason, the two just didn't hit it off, as their underlying numbers together weren't very good. Still, replacing Skjei will be a key for the Rangers not just now, but in the future as well. According to Daily Faceoff, the Rangers are going with Brendan Smith next to Trouba. It's worth noting the two spent 13:10 together in the first post-Skjei game against the New York Islanders.
In 138 5v5 minutes together, Smith and Trouba have posted even worse underlying stats than Skjei and Trouba did, though a good portion of that was while Smith was a forward. Among Rangers defensive pairs who have spent at least 130 5v5 minutes together, the duo has posted the worst expected goals percentage (xGF%) and scoring chances percentage (SCF%).
Promoting Ryan Lindgren to the top line could be an option, but he has impressive chemistry with Adam Fox, as the two seem to play their best next to each other. The development of their second pairing has been a huge reason for their recent improved play. Marc Staal is their only other left-handed option on the roster and he has struggled this year despite facing sheltered competition and reduced minutes.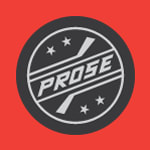 Getting a more optimal partner for Trouba should be at the top of the Rangers priority list until it is solved. Lindgren could be that guy, so I'd at least give them a game or two together and see what happens. Because one thing is painfully clear – Smith isn't the answer to Trouba's woes.