NHL Seattle Team To Offer Public Transit To All Fans
Getting to the game can be a problem sometimes. NHL Seattle's future team hopes to have that part covered for their fans.
We're still over a year away from NHL Seattle's team finally hitting the ice. The team doesn't have a name, or a logo, yet even though the name "Seattle Kraken" was seemingly leaked a few months back. However, the team did make one announcement yesterday though that has nothing to do with the ice on product, but instead the fan experience.
The NHL Seattle team announced that it will provide free public transit to games. According to NHL.com, all single game and season tickets will include a transit pass card from ORCA, which is basically Seattle's version of a MetroCard. Seattle also famously has their own monorail system as a form of public transit which will be a part of the program.
Don't look now, but the NHL's article includes some concept art that includes fans wearing hockey jerseys. Could those be those the mysterious Seattle jerseys we're all waiting to see?
The Seattle team will be the first NHL team to include the public transit option. While it's meant to enhance the fan experience, very few details were given in the NHL's initial announcement. Here are some thoughts we have about the new program.
Commitment To Being Green
Using public transit is considered a way to "go green" and help the environment. Team CEO Tod Leiweke even signaled out the impact the public transit subsidies will have on the environment in the NHL's announcement of the move.
A 2019 study from WalletHub ranked Seattle the 6th greenest city in the United States. No doubt their fan base will follow suit and see this as an environmentally friendly benefit and alternative to get them to the game.
Less Parking
This one is pure speculation. Back when my New Jersey Devils were building their new home arena the Prudential Center in Newark, its close location to the major train station of Newark Penn was seen as a major benefit of getting fans to games instead of driving.
Still, there is plenty of parking around the arena. With Seattle "rebuilding" a new arena for their NHL team, maybe this public transit partnership means less emphasis on planning for more parking? Once again this is total speculation.
Higher Ticket Prices
Since fans are offered an additional service that cost will most likely be pushed onto the ticket buyers. How much exactly will that additional cost affect ticket prices? According to Seat Geek, the average NHL ticket price for this season is at $94.
The only other professional sports team that offer the public transit tickets are the Golden State Warriors and the Phoenix Suns of the NBA. A 2019 report by Yahoo Finance found the Warriors were the second most expensive ticket in the league averaging $267. The Phoenix Suns were 25th at an average of $73.
Then again, those prices vary on different factors, such as the fact the Warriors are coming off a dynasty and just opened a new stadium while the Suns continue to struggle and have stadium drama of their own. It's hard to tell how much, if at all, the public transit portion affects those ticket prices, but both are more expensive than the average NHL ticket. Get ready to pay up, Seattle fans.
Secondary Market
Gone are the days of having to go to a box office or call on a phone for tickets. Nowadays everything is available via app, including on secondary markets such as StubHub. Once Seattle hits the ice, Seattle NHL tickets will start appearing on StubHub.
When you buy tickets from there, will you get to use the public transit too? How will that part be transferred? Or will it just be the tickets and tickets only? These are the questions last-minute, bargain-hunting ticket buyers want to know!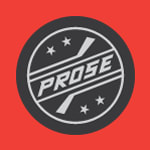 If successful in Seattle, the NHL might expand the service. It's easy to see something like this working in high transit places like New York, Toronto, or Los Angeles. Then again there's other teams in places like rural Calgary or suburban Long Island this program might not work for.