Calgary Flames Going Against the Trend of Compensating Their Workers
The Calgary Flames will not be compensating their event workers for wages lost during the NHL's break due to the coronavirus.
As COVID-19 scared away hockey for the time being for many adequate reasons, this suspension of play has left arena workers without pay. Despite efforts by numerous teams to compensate their employees, the Calgary Flames today announced that they will not be doing the same for their part-time employees.
This has left a sour taste in the mouths of hockey fans, as well as NHL Network analyst and former netminder Kevin Weekes.
What we have started to see around the league is the willingness of teams, along with their players, to do what they can to support their workers financially, covering their wages while we wait for the National Hockey League to resume play. We saw an amazing gesture, as Florida got the ball rolling when netminder Sergei Bobrovsky decided he would use his salary to kick off the efforts, alongside his organization and teammates.
Before we all become Calgary Flames haters for at least the time being, there are many teams who have not stated what they plan to do. We must consider that at this time there are many unknowns. We do not know when hockey will return and for some teams financing their part-time workers indefinitely may be a burden that cannot be taken on.
But what is the right thing to do in this instance? This wants to be a moral issue in our heads, but we must consider it a financial one as well.
With no fans coming to the arena, teams are missing out on significant income opportunities. Whether that be in ticket sales, apparel sales, raffles, or in other miscellaneous revenue-generating opportunities, all that is currently unavailable.
The team from Calgary does sit 6th in the league in attendance, averaging 18,751 fans per game. And they fill their arena at 97.2 percent capacity, which ranks 16th in the entire NHL.
According to Forbes, the Flames are the 20th wealthiest team in the NHL or in other terms the 11th poorest team.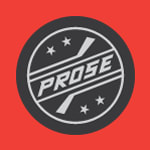 The Calgary Sports and Entertainment Corporation (CSEC), which owns the Calgary Flames, as well as the Western Hockey League Calgary Hitmen and the National Lacrosse League Calgary Roughnecks, stated that there was a multitude of things to figure out with their human resource department.
As of now, no players on the Flames have stepped up and offered to help in compensation. That could change as we see an increase in teams' willingness to do so.