Dallas Stars front office takes major pay cut during pandemic
Dallas Stars CEO Jim Lites and General Manager Jim Nill have taken significant pay cuts to help support team staff during the novel coronavirus pandemic.
With the regular season on pause, Dallas Stars CEO Jim Lites and General Manager Jim Nill have taken a 50 percent cut in their salary to help finance workers according to ESPN's Greg Wyshynski.
This was a voluntary move by both gentlemen and had nothing to do with layoffs within the organization, which is not expected to occur. Because of the pandemic, no one knows when the season will make its return which could lead to many teams facing financial troubles down the road. With this move, the Stars are getting ahead of the game for if and when money becomes a problem.
Mr. Lites does not have the best reputation around the city of Dallas since he ripped two of his star players in captain Jamie Benn and Tyler Seguin during an interview with The Athletic last season.
That left a sour taste throughout the organization, from the players who throw on the green and white jersey each night, and for the fans who pay to attend the games. Hopefully, for Lites's sake, this move can help ease tension if there still is some from that degrading event. And you hope that this pay cut was not a publicity stunt to fix his self-image.
National Hockey League teams are starting to feel the pressure financially with the season being delayed. Some teams like the Montreal Canadiens and the Boston Bruins have laid-off workers in order to save money during this time, even though it gives them a rather bad reputation.
Bruins owner Jeremy M. Jacobs is under the most scrutiny for this move, as he has a net worth of $3.3 billion dollars, owning not just the Bruins who have a net worth of $302 million dollars, but also sits as the Chairman for Delaware North, a global food and hospitality company worth $3.7 billion dollars.
The Bruins owner has now come out and said that his workers, who were not laid off, will be given their paychecks for the remaining home games, only if and when they are officially canceled by the NHL.
So these workers, some living paycheck to paycheck, need to wait until the league makes an executive decision about the status of the regular season, which means weeks and even months before they see a penny.
We can sit here and blame the wealthy for not helping out, but just like player trades or waiver moves, this league is a business. The main goal is to garnish enough money as possible and win a Stanley Cup here and there. We are dealing with a moral dilemma here, and I want to thank the players and team executives who put their personal status and wealth aside to help people less fortunate.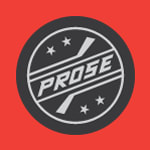 Just like when Florida Panthers' netminder Sergei Bobrovsky kicked off the support for arena workers, we can see other members high up in organizations following the footsteps of what Mr. Lites and Mr. Nill have done.