NHL: Top 5 potential compliance buyout candidates
With the NHL's buyout period looming, the big question becomes: which player gets bought out? Here are the 5 most likely players to get cut from their teams.
With no chance that the salary cap will go up this season, it puts cap-strapped teams in an uncomfortable position. The NHL's buyout period could be their chance at a reprieve and according to Brian Burke at Sportsnet, there have been discussions of awarding two compliance buyouts to each team which won't count against the cap.
This would be a great help to many NHL teams as it will help them give them some room to work with. Here are five players that are most likely to get bought out by their teams:
1. Loui Eriksson – Vancouver Canucks
The Vancouver Canucks are a team on the come up with plenty of young stars to rely on for the next 10 years. 34-year-old forward Loui Eriksson just does not fit in the Canucks' picture. The team is going for speed and skill but Eriksson's days of that style of hockey are over.
When this season is over, he still has two years left on his contract which is just way too long for the Canucks. These upcoming summers are critical for Vancouver in building their long-term core. Key players like Jacob Markstrom, Chris Tanev, Quinn Hughes, and Elias Pettersson. They're going to need all the cap space they can get and buying out Eriksson will be a good start.
2. James Neal – Edmonton Oilers
James Neal's best hockey is behind him and does not fit into the kind of team that Ken Holland is trying to build. Before the trade deadline, Holland showed to the rest of the league exactly what kind of team he wanted when he acquired the likes of Tyler Ennis and Andreas Athanasiou. Speed is what Holland wants to surround Connor McDavid and Leon Draisaitl with.
Neal does not match what the Edmonton Oilers general manager wants, so there's a decent chance he could be cut. Neal still has three years left on his contract after this season and the cap hit is $5.75 million per season. That is just way too much.
3. Kyle Okposo – Buffalo Sabres
The Buffalo Sabres have nearly completed yet another mediocre season. This team is in desperate need of a shakeup and Kyle Okposo would be a good place to start. After this season he still has three years left on his contract with an annual average cap hit of 6 million dollars.
Ever since the Sabres signed him, his production has been steadily dropping every single season. The 2019-20 season was the worst season of his career with just 19 points (9G 10A) in 52 games played.
This team is on pace to miss the playoffs for the ninth-straight year and has gone through six coaching changes. At some point, the fault needs to be put on the players and the Sabres need to make major changes to put themselves on the right track. Buying out Okposo will be a good start.
4. Karl Alzner – Montreal Canadiens
With the way Karl Alzner's time with the Montreal Canadiens has gone so far, this is a no-brainer. Marc Bergevin overpaid for a defenceman who can't even crack their NHL lineup and now he has to clean up this mess. Alzner still has two years left after this one with a cap hit of $4.25 million a season.
While the Canadiens have a ton of cap space and have yet to do something with it, more would never hurt them. There is no point in keeping Alzner so they might as well use this freed up space to help improve their team. Head coach Claude Julien has established a good system and once they bring in some real difference makers, their turnaround will be very quick.
5. Brent Seabrook – Chicago Blackhawks
The Chicago Blackhawks dynasty is coming to an end and general manager Stan Bowman needs to understand this. He still has some star players that he can build around but until he stopped clinging to the past, the Blackhawks will continue to be mediocre. Buying out Brent Seabrook is the first step to letting go of the past.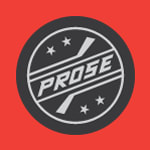 Seabrook has been a fantastic player for the Blackhawks for over a decade but injuries and age have caught up to him. His play has been declining over time and the Blackhawks need to understand this and move on. Chicago is completely up against the cap and any sort of freed space will be a huge help.