Tampa Bay Lightning: Some positives during this dark time
The novel coronavirus has cast a shadow of doubt over the continuation of the 2019-20 season. While it's obvious to see the negatives of the situation, here's a look at some positives for the Tampa Bay Lightning.
This pandemic has been rough on everyone. For hockey fans, the worst things are the potential loss of a nearly finished regular season and potentially no Stanley Cup being awarded at the end of the year. For general managers, it's deadline deals in which they paid a hefty price to bring in a "rental" player to compete, which is no longer useful if the season ends. It's also the uncertainty of where the salary cap stands, and that certainly applies to the Tampa Bay Lightning.
For the Lightning, they were the 4th best team in the league, and had the pieces they lacked in the postseason last year to compete for the Cup. They made two big trades for players with an additional year left on their contracts in Barclay Goodrow and Blake Coleman, giving up two 2020 1st round picks and their most recent 1st round selection, Nolan Foote.
Those pieces are gone and they can't be brought back. Since this season is likely lost, Coleman and Goodrow's impact is minimal and will have to wait for the 2020-21 season to be fully realized.
But the biggest question mark for the Lightning is their offseason. They have three huge upcoming RFAs in Anthony Cirelli, Mikhail Sergachev, and Erik Cernak. With the projected salary cap, it would be a challenge for the Lightning to fit those three players while also filling out the holes in their lineup. But now, with the salary cap either raising insignificantly, staying the same at $81.5 million, or even dropping, the challenge is heightened.
However, the NHL sees the issue at hand, and recent whispers suggest the NHL implements two compliance buy-outs for each team. For those that don't know, a compliance buyout is like a normal buy-out, but the team will not have to pay a penalty for the buyout. Instead, they cut the player with no added costs.
For example, the Lightning bought out defenseman Matthew Carle on June 30th, 2016, when he had 2 years left at $5.5 million per season on his deal. They had to pay a penalty of $1,833,333 for 4 years after the buy-out. A compliance buy-out does not require that penalty.
If the Lightning were given two compliance buy-outs, it could be extremely helpful as they look to bring back their key free agents. To make this a little bit easier, let's say that the cap remains unchanged at $81.5 million for next season. That would leave the Lightning with $4,408,334 in free space, after calling up Callan Foote. That would very clearly not be enough cap space to bring in two of the three big RFAs, nevermind also filling up the 2 open defenseman spots and 2 open forward spots.
The two compliance buy-outs would likely be used on Yanni Gourde and one of Tyler Johnson and Ondrej Palat. Due to the season that Palat has had compared to Johnson, I will buy-out Johnson in this case.
With Yanni Gourde and Tyler Johnson fully off the books, thanks to the compliance buy-outs, the Lightning would then have $14,575,000 in free space. That should be more than enough to bring back their big 3 RFAs, while also keeping Alex Killorn who has been thrown around in potential off-season trades in order to free cap.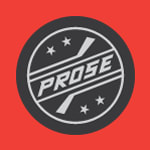 While the novel coronavirus pandemic has been hard on everyone, we should all look to the bright side a little bit, as this is a strange time for all hockey fans and teams alike. It opens up doors to test ideas, such as the compliance buy-outs, which could go a long way in order to keep fan-favorite players, such as Killorn, Sergachev and Cirelli.