New York Rangers: Reviewing their top captain candidates
The New York Rangers need to pick a captain to help lead this young talented core into becoming a powerhouse in the NHL.
Since the departure of Ryan McDonagh back on Feb. 26 of 2018, the New York Rangers have been captain-less. Under general manager Jeff Gorton and staff, this Ranger team has been able to acquire and produce an abundance of young talent, whose ceilings are yet unknown, as they have shined so far on Broadway.
That being said, this is a team of young players that need a leader to push them to attaining excellence. There are a few candidates, like eight-year veteran, alternate captain Chris Kreider, or superstar Artemi Panarin, who is having a career year in his first year with the Rangers after signing an 11-year deal this past offseason.
But for me, Mika Zibanejad is the born leader for this rising New York Ranger franchise. While a team's top player does not always deserve to wear the "C", what Zibanejad has showcased in his four seasons with the Rangers, as well as his five years with the Senators, is his ability to step up and lead in pivotal situations.
The Rangers organization and the Ranger faithful in the stands believe in this player, a player that will come through in the crutch and get this team back to being a powerhouse in the National Hockey League.
We can talk about statistics all day long. On the year, Zibanejad has put up a career-high in goals with 41, points with 75, and time-on-ice, averaging 21:38 minutes per game.
On a team that has had to go through a bit of a learning curve due to the young players needing time to get acclimated to NHL play, Zibanejad has not let that stop him from playing his responsible game, sitting with a plus/- of +9, as well as recording his second-lowest mark in penalty minutes for his career, with only 14 minutes in 57 games.
Due to his vision and playmaking ability, he has been able to put up at least 20 assists in every season with the Rangers, while watching his goal production increase year after year. 15 of his 41 goals (36.6%) have come on the power play, a power play that he has helped come through at a rate of 22.9%, which ranks seventh in the league.
Besides playing on that extra unit, he also is a member on the penalty kill, entrusted with playing mistake-free hockey for a grueling time period. But even when his team is down a player, Zibanejad has been able to create space resulting in three short-handed goals this season, as well as two shorthanded assists.
On faceoffs, which are crucial in specific points of a hockey game, Zibanejad has won 50.3% of his faceoffs as a Ranger, and sits at 49.7% for his career. This season he is winning faceoffs 49.2% of the time.
Even in big moments, whether it be late in games, during overtimes, or in the hated shootouts, Zibanejad has produced in New York. On the year he has recorded six game-winning goals, two in overtime. In the shootout, Zibanejad has batted 1.000, scoring twice in two attempts this season, while over his career he has scored 46.15% of the time, scoring 24 goals in 52 shootout attempts throughout his career.
As a Ranger, he is scoring at a rate of 53.35% in shootouts. While being respected by his teammates due to his leadership, this is a player that is well respected around the league.
Due to his actions on the ice, as well as off, he receives high praise from individuals who are highly respected in the hockey community for reasons similar to that of Zibanejad. With two years remaining on his deal before he becomes an unrestricted free agent, Zibanejad right now, at age 26, is in his prime.
His biggest performance of his career came in his five-goal game against the Washington Capitals, the 5th being the game-winner in overtime. This was a game that had major playoff implications at the time, and Zibanejad showed a never give up mentality in this back and forth game, a belief that every leader has and must teach.
Even after performances like this, he acknowledges his teammates, knowing his success would not have been possible without his linemates' abilities to get him the puck and create high-scoring situations.
With a few standout options, Zibanejad just seems to be the most advertising. While Ranger fans will not be upset if longer-tenured Ranger Kreider gets it, as he too has been a player who has stepped up in big moments, as he was recently rewarded a seven-year extension.
But sadly this season Kreider has missed some time, and I think during a time where it seemed the Rangers had no chance at being competitive in an effort to make a late playoff push, Zibanejad played an integral part in why the Rangers are now just sitting two points out of the second wild-card spot at the halt of play.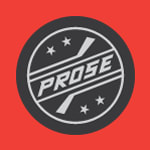 It is time for someone to don the "C" for this historic Ranger organization and Zibanejad, given his exceptional performances in which he put his team on his back, deserves the recognition and should be rewarded the captaincy for the 2020-21 season.