Boston Bruins: Top 3 takeaways from Jaroslav Halak extension
There is more than meets the eye when it comes to the Boston Bruins and their decision to keep backup goalie Jaroslav Halak around.
While the novel coronavirus pandemic has put the 2019-20 season on pause (and potentially ended it), teams aren't just sitting around. They're using this as an opportunity to get some business done. The Boston Bruins are a great example, as they recently re-signed backup goalie Jaroslav Halak to a one-year deal.
This deal is for just $2.25 million (though he could make an extra $1.25 million in bonuses), which is a bargain for a backup goalie as good as Halak is. He's even proven to be capable of being the starter for short stints during his time in Boston. Halak was scheduled to become an unrestricted free agent at the beginning of the league's new year.
Since arriving in Boston two years ago, Halak has been one of the best goalies in the NHL. Among goalies with at least 20 appearances this season, he has the 11th best save percentage at .919%. That's a decrease from his .922% save percentage during the 2018-19 season, but it's a rather trivial one.
Over the past two seasons, Halak has a .921% save percentage, which is the sixth-best in the league among goalies with at least 40 appearances. More importantly, he serves as insurance for Tuukka Rask. Both Rask and Halak have seen a lot of NHL games, so it's good that they have each other. This allows them to have far more manageable workloads.
While this deal seems fairly simple, it tells us quite a bit about the Boston Bruins. Here's a look at what fans should take away from this extension.
1. Bruins Pass The Buck For Another Year
There are rumors Rask wants to retire after his current contract is up. At the very least, he's pondering it. The Bruins' future in net remains murky. But short-term, it still looks pretty darn good with Halak staying in Boston. Rask and Halak are one of the best, if not the best, goaltending tandems in the NHL.
2. Bruins Still Aren't Sold On Their Young Goalies
Why did the Bruins bring back Halak? Aside from his consistency and his impressive numbers, it was probably because the Bruins don't have faith any of their young goalies are NHL ready yet. To be fair, a year is a long time for a goalie. It's quite possible someone seizes the role as Rask's heir apparent in the next year. But so far, no one has.
3. Bruins Are Banking On A Weird Season
It's possible the Boston Bruins don't have much faith in their young goalies. But it might just boil down to them not trusting them in difficult circumstances. The Bruins could be preparing for a weird season.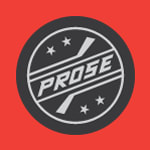 Currently, the league is considering starting in December, which would give the league a very condensed schedule, much like the 2013 lockout season. This situation would favor teams like the Bruins, who have two good goalies. They're assuming they'll need someone who could give them more than 35 starts, maybe even over 40. Halak was their best option if that's the case.