Vegas Golden Knights: Las Vegas would be perfect hub city for postseason
Sin City, home of the Vegas Golden Knights, could be the perfect place for the NHL to return to play this season.
Since the NHL went on pause on March 12, the NHL and NHLPA have been hard at work trying to find a plan to resume and finish the season. There have been a plethora of ideas thrown around. Today, let's look at what Las Vegas could offer as a hub city and why it would be great for hockey to return in the city of the Vegas Golden Knights.
As we get closer to the summer, the NHL has realized that finishing a season and doing the playoffs is a herculean task. There is too much to do and plan and not enough time to do it all, unfortunately. Remember, the outcome of this season will affect next season as well and they don't want to risk next season as well.
Over the last couple of weeks, the NHL and NHLPA have tossed ideas around in regards to an extended playoff format. The number of teams they were looking at was basically 16, 20, and 24 teams. 16 would mean that they would use the normal format and teams on the bubble would not return.
The idea that has seemed to have the most traction lately is 24, meaning teams on the bubble would be in and then it would be decided whether to do a normal playoff bracket or a play in system to widdle the 24 back down to 16. There is still a lot of work to be done, but in my opinion, this makes the most sense.
Now, due to the advice of health officials and government regulations, these playoffs would be the first without fans. The league feels even if it does lose money from ticket sales, concession, and jersey sales, they could still get a pretty decent chunk from a major TV deal. Also, not to mention that every state in the US and provinces in Canada are at different phases in this pandemic.
Hence why we are at this stage of determining these so called hub cities. These cities would be to host multiple playoff series in a short period of time. When this was announced, the league received a bunch of offers from teams in US and Canada. For the past couple weeks, the league was working on a four-team hub city for a 24 team playoff format.
Most recently, this has reportedly dwindled to two hub cities. This proposed scenario would see two cities host 12 teams each and have three games a day in an empty arena. The real task is finding a city where players can isolate properly when they are not playing. They would need hotels, restaurants, and not to mention private transportation.
Las Vegas could cover all that hence why they call it the entertainment capital of the world. Vegas has all the hotels on the strip not to mention the restaurants that would be available to the players. Another great thing about Sin City is that there is not a very dense population of people, so there's less of a chance of a virus spreading.
Las Vegas also has two hockey arenas for practice and games be it at T-Mobile or City National. This could be the right solution for the NHL. Vegas is a sports town and another reason why other sports leagues like the NFL and NBA have also discussed using Vegas as a hub.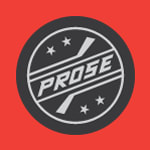 Las Vegas is also one of the cities where the economy was hit the hardest and it would be a great way for the economy to bounce back if they hosted this proposed NHL playoffs to award the Stanley Cup. There will be a lot of work involved but I'm sure the league and the players will find a way to make it work.