Pittsburgh Penguins: Status of the team with Phase 3 quickly approaching
How are the Pittsburgh Penguins doing as Phase 3 is nearly here?
While Patrick Mahomes' massive contract extension with the Kansas City Chiefs was the attention-grabbing sports headline yesterday, the NHL had some big news as well. The league and the NHLPA reached a tentative agreement on their return to play and a tentative CBA extension. For NHL fans and Pittsburgh Penguins fans, that is exciting news.
Provided that the NHLPA agrees to this, training camp will begin July 13. If all goes well, the Penguins will travel to their hub city (likely Toronto) for July 26th. The play-in round is scheduled to begin on August 1st. Each player will get one vote. The NHL's board of governors will also formally vote on the proposed CBA later this week.
Elliotte Friedman of Sportsnet has stated multiple times that he feels that the results of this CBA vote are going to be closer than usual. In the past, it has been an overwhelming majority of the players voting "yes" to pass the CBA, end the labor dispute, and resume play. Friedman estimated that this vote would be close to 60/40, with the majority of players voting to play.
Evgeni Malkin, Patric Hornqvist, Jason Zucker, Nick Bjugstad, Patrick Marleau, Kris Letang, Brian Dumoulin, and Jack Johnson could be going a minimum of 5 weeks without seeing their family and kids. That is not going to be easy. If the NHL is able to complete the season, hopefully, they will be reunited during the Eastern Conference Final or Stanley Cup Final in Edmonton.
Speaking of Hornqvist, he has not been on the ice yet. According to Mike Sullivan, he has returned from Sweden and has been quarantining. The Penguins expect Hornqvist to return for the conclusion of Phase 2 this week. I have not seen footage of Juuso Riikola on the ice either, but his name was not mentioned by the Penguins bench boss.
The Penguins will need an answer on whether or not Hornqvist will be good to go soon. It appears that Hornqvist and all NHL players have until July 13th to opt-out of the NHL's return to play without penalty. That is also the deadline date for when the traveling party list is due to be submitted to the NHL.
Full face shields (the ones that you often see in NCAA hockey) are not going to be mandatory for the NHL's return to play. The players would likely hate wearing them. NHL coaches and on-ice officials are not going to required to wear masks behind the bench. I am relatively concerned by both of those.
Social distancing for a hockey game is virtually impossible. These would be decent guidelines in an attempt to reduce the risk of team staff getting the virus during the course of play. The NHL & NHLPA disagree.
Last week, Sullivan applauded the efforts of UPMC, the Penguins strength and conditioning staff, and the team equipment coaches. As Sullivan said, the Penguins have used color-coded arrows, different entrance and exit doors, and different weight rooms in order to keep the players as safe as possible. Hopefully, the arena staff in Toronto and Edmonton are prepared to be even more organized and sanitary.
Penguins assistant coach Jaques Martin is 67 years old and plans to be behind the bench. He is at a greater risk of getting the coronavirus than the players. In all likelihood, it is in the best interest of all coaches to wear a mask. Jim Rutherford is 71 years old. It remains to be seen if he will even travel and be apart of the Penguins 52 person traveling staff.
According to TSN, teams will be allowed a maximum of 31 players. At least one physician, security representative, content creator, and Phase 4 compliance officer are required by all 24 teams.
If Phase 4 begins, the list of people that are going to be tested on a daily basis is a lengthy one. Hotel staff, housekeeping, and transportation employees are going to be asked to do a lot. Testing the 52 person team personnel staff for the 24 clubs amounts to 1,248 tests per day alone.
As Frank Seravalli of TSN mentions, the total ends up at about 20,000 tests in the first week and a half.
If a team violates the protocol or rules in Phase 4, they are subject to penalties such as fines or draft picks. If a player refuses to follow the rules, they are not allowed to participate and risk permanent removal from the bubble.
Considering that the Penguins have a combined 9 draft picks for the 2020 and 2021 NHL Drafts and the organizational willingness to trade draft picks, I would assume they would prefer a fine. I doubt they'd have a choice, but hopefully, it never gets to that point.
Briefly looking ahead to Montreal, Brendan Gallagher, Shea Weber, and Carey Price all shared the ice for the first time yesterday. Gallagher is arguably the best volume shooter in the NHL. Per Natural Stat Trick, Gallagher led the league in shots per hour during 5 on 5 play, with 14.48 during the regular season. It appears he will be partaking in the play-in round. He is going to frustrate the Penguins defenders and netminders in the 5 game series.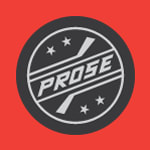 If all goes well, Phase 3 and training camp is less than a week away. Keep cool and stay calm. Hockey is almost back. Thanks for reading!