NHL sets tentative key dates for draft, free agency, and start of next season
The NHL season isn't over yet, but several important dates for the offseason and next season have been penciled in.
This NHL season might not be over yet, but the league is already planning for the future. With the CBA likely to be extended pending approval from a full NHLPA vote and the owners, several key dates in the future have already been set. The novel coronavirus has thrown a huge monkey wrench in the league's plans, but it appears they've made some adjustments.
Frank Seravalli from TSN detailed the numerous dates that have been tentatively set. First, training camps are set to formally open on July 10, which is a change from July 13. Of course, it's worth noting these dates are tentative and are subject to change.
On July 24, teams will travel to their hub cities. Toronto will host the Eastern Conference until the Conference Final while Edmonton will host the Western Conference, the Conference Finals, and the Stanley Cup Final. July 25th is when exhibition games will start and the qualifying round (or play-in round) will officially begin on July 30.
The first round of the 2020 Stanley Cup Playoffs is set to start on August 9, while the second round is set to start on August 23. On September 6, the Conference Finals will hopefully start and the Stanley Cup Final will start on September 20. October 2nd will be the last possible game.
Furthermore, some tentative dates for the offseason and the start of the 2020-21 season have been set. The NHL Draft will tentatively be held on October 6. Free agency is slated to start on October 9th or seven days after the Stanley Cup Final ends (whichever is later). Training camps will open for next season on November 17 in hopes of starting the 2020-21 season on December 1.
If the CBA gets agreed upon, the interview period before the free agency period will reportedly be tossed. This should lead to a very exciting and chaotic start to free agency.
Critics might not like how the NHL seems to be rushing things a bit, and that's a very valid point. The teams that win and lose the Stanley Cup Final will barely get a month off before training camps start. This could lead to more injuries next season, especially among playoff teams. However, these dates are tentative, so don't expect them to be followed.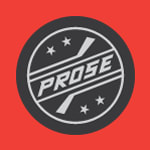 Personally, I can't see the NHL returning for the 2020-21 season until there's a vaccine for the novel coronavirus, or at least until mass gatherings indoors can be done in a safe manner.