Vegas Golden Knights vs. Dallas Stars: 3 takeaways from Game 1
The round-robin game between the Dallas Stars and Vegas Golden Knights had a playoff atmosphere. What should fans take away from the game?
So far, the round-robin tournament games of the Stanley Cup Playoffs have been pretty darn good. For the most part, they've had the same energy and drama as the play-in round games. This especially rings true for Monday's game between the Vegas Golden Knights and Dallas Stars.
The game had everything you could want in a playoff game. It had compelling storylines, drama, lead changes, and momentum shifts that happened at the blink of an eye. The Golden Knights wound up on top, winning 5-3 after being down 3-1 after 40 minutes.
What should fans of both teams take away from this exciting affair? Let's take a look.
1. History Was Made
On Saturday, Mathew Dumba of the Minnesota Wild became the first NHL player to kneel for the national anthem. However, he did this before a game that he wasn't playing in. Apparently, Dumba's gesture inspired others, as Ryan Reaves, Robin Lehner, Tyler Seguin, and Jason Dickinson knelt together for both national anthems.
I'm not going to get political here, but this was a beautiful sight. If you would have told me two months ago four NHL players would kneel, I would have laughed at you. But the NHL has finally made a stand against systemic violence and systemic racism. No matter how you feel about players kneeling, this was something no one expected.
2. Stars Offense Showed Up
The second period saw the Stars score three unanswered goals. They got goals from Joe Pavelski, Jamie Oleksiak, and Corey Perry. Obviously, the Stars weren't able to hang onto the lead, which is concerning. But the Stars looked better offensively yesterday than they have for most of the season. That's a pretty encouraging sign for them.
3. Golden Knights Are Still Dangerous
It's scary how good the Vegas Golden Knights can be. They were able to grab an early lead thanks to Chandler Stephenson. Though the Golden Knights faltered in the second period by allowing three unanswered goals, you could tell they weren't afraid or scared. They came out guns blazing in the third period, scoring four answered goals.
William Carrier's goal was the one that really stood out to me. He had a great night and he scored a controversial between the legs goal. It was initially ruled no goal because of goalie interference, but the Golden Knights challenged it and it got overturned.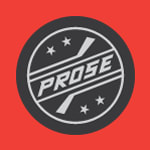 The Golden Knights showed the magic they had in 2017-18 last night. That should put everyone in the Western Conference on notice.