Sidney Crosby believes Penguins Stanley Cup window could be closing
After a shocking loss to the Montreal Canadiens in the play-in round, Pittsburgh Penguins captain Sidney Crosby was blunt about his team's future.
The Pittsburgh Penguins and Sidney Crosby have fallen quite a bit since winning back-to-back Stanley Cups in 2016 and 2017. Since then, they've undeniably declined. 2018 saw them lose to the Washington Capitals. In 2019, they were swept by the New York Islanders. This year saw them get precisely what they deserved by losing to the Montreal Canadiens in four games.
It wasn't just that the Penguins lost to the Canadiens that was shocking. It was a five-game series after a four-month break. Crap happens. Rather, it was how they lost that was shocking. By the end of Game 4, the Pens seemed lifeless and unmotivated. They made so many mistakes and didn't even make much of an offensive push in a must-win Game 4.
This loss was especially hard on Sidney Crosby because it came on his birthday. Perhaps that's why Crosby had this to say when asked about his team's Stanley Cup window.
"With age, it's a possibility," said Crosby, via NHL.com. "But I can only speak personally. Obviously, I would've liked to stay a little bit healthier and play a full season."
Crosby and Evgeni Malkin aren't getting any younger. Malkin is already 34 years old. Star defenseman Kris Letang is 33 years old. Crosby's already 33 years old. Though each has proven they can still compete at a very high level, their best years are behind them.
Malkin and Crosby showed their age by missing games due to injuries. Injuries happen to everyone, but if the bodies of Crosby and Malkin are starting to break down, that's only going to lead to more injuries.
My Take
Look, I'll be honest. As a Washington Capitals fan, I wish the Penguins' Stanley Cup window was closing. I'd be so darn happy. But the realist in me knows Crosby and Malkin should never be counted out. They're two of the best players who have ever lived. Crosby's arguably a top-five player of all-time and Malkin's probably somewhere in the top 15.
The Penguins have been taking huge steps back recently. Changes need to be made. General Manager Jim Rutherford should consider what he did in 2015. Just like now, the Penguins were in the decline. They needed a shakeup.
Rutherford, though, didn't subtract from his core. Rather, he made the bold decision to add to it by trading for Phil Kessel. The Kessel trade gave the Penguins the boost they needed to get back on track and win two straight Stanley Cups.
Also, Rutherford did a great job tinkering with his roster in 2016 and 2017. He added guys like Carl Hagelin, Trevor Daley, Justin Schultz, and Ron Hainsey, each of whom played huge roles in their back-to-back title wins.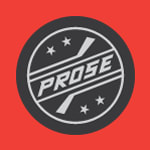 That's precisely what Rutherford needs to do now. He doesn't need to shake up his core. Rutherford just needs to tinker. When healthy, the Penguins still have a lethal group of top-six forwards and top-four defensemen. Their fourth line is pretty freaking good. If Rutherford can find a spark for his third forward line and make his third pairing more effective and cost-efficient, the Penguins will be right back in the title conversation next season.