Pittsburgh Penguins: Kasperi Kapanen trade creates more questions than answers
The Pittsburgh Penguins still have a lot of questions to answer even after trading for Kasperi Kapanen.
The Pittsburgh Penguins offseason of change has begun. With eliminated teams allowed to do business during the postseason, the Toronto Maple Leafs and Penguins made a trade, sending a 2020 first-round pick (15th overall) and three players to Toronto with Pittsburgh receiving Kasperi Kapanen and two players back.
While this does help the Penguins address their scoring depth issues, this is a pretty questionable trade for Pittsburgh. If the Penguins were going to trade their first-round pick (and let's be honest we all knew it was happening), why trade it for someone like Kasperi Kapanen? His $3.2 million cap hit is a tad bit pricey for someone who has one 40 point season and one 20 goal season under his belt.
Also, Kapanen is much closer to a third-line forward than he is a top-six forward. Even if that top-six forward spot is next to Sidney Crosby or Evgeni Malkin. Kapanen is a fine player, but he's not worth a first-round pick.
Let's not forget the Penguins actually drafted Kapanen with the 22nd pick in the 2014 draft. A year later, they traded him in the now infamous Phil Kessel trade. They just gave up the 15th overall pick, plus a pretty darn good prospect in Filip Hållander, to get him back. That's simply not good asset management.
I'm not sure what is more confusing – that the Leafs gave up a first-round pick for Kapanen or that they included Hållander in the trade. Hållander was easily one of the Penguins top prospects and had a very impressive season in the SHL.
Granted, that's largely due to the fact that the Penguins love to trade their first-round picks, but still. He profiles to be an effective middle-six or bottom-six forward who can kill penalties. Those kinds of players are exactly what the Penguins need. Players who are going to give you surplus value. Kapanen's not that type of player.
The addition of Kapanen doesn't solve too much as far as the Penguins roster issues. They have even less cap space now ($9.171 million), which makes it even more inevitable that they're going to trade one of their goalies. Teams around the league aren't stupid. They know the Penguins have to move out either Matt Murray or Tristan Jarry. General Manager Jim Rutherford will have to do some fancy negotiating to get fair value for either of them now.
With a shade over $9 million of cap space, the Penguins have to sign either Jarry or Murray, re-sign Jared McCann or find his replacement, and upgrade their defense. Keep in mind the Penguins are likely not going to be a team that spends to the cap this offseason. Which, given how badly the pandemic has screwed things up, is understandable.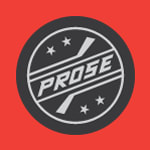 So, where does the Kapanen trade leave the Pittsburgh Penguins? With a whole lot of questions and not nearly enough answers. Rutherford better hope Kapanen is as good as he thinks he is because if he isn't, this could be the beginning of the end of his tenure in Pittsburgh.