Arizona Coyotes: Bill Armstrong has emerged as favorite for next GM
The Arizona Coyotes are reportedly close to naming their next general manager.
It has been quite a dramatic past few months for the Arizona Coyotes. They barely made it into the expanded postseason. Just before they left for the Edmonton bubble, general manager John Chayka abruptly resigned. Though the Coyotes made the Stanley Cup Playoffs, they lost in the first round to the Colorado Avalanche.
The main goal for the Coyotes this offseason is to find a new general manager. They need one before they start clearing salary and cap space. The Coyotes have been hit especially hard by the pandemic, so they'll have to do that.
According to The Athletic, a favorite has emerged in their general manager search. It's Bill Armstrong, who currently serves as an assistant general manager for the St. Louis Blues. Surprisingly, he has no relation to Doug Armstrong, who is the Blues general manager. Armstrong's a fairly common name, though.
Elliotte Friedman is reporting he'll be named the Coyotes next GM.
Bill's post-playing career started off as a coach. In 1998, he was hired to be an assistant coach for the Providence Bruins, the AHL affiliate of the Boston Bruins. Armstrong remained there until 2002, when he got his first head coaching job with the Trenton Titans of the ECHL. He stuck there for two seasons before being hired by the Blues as a scout.
From 2004 to 2010, Armstrong was a scout for the Blues before getting a promotion to Director of Amateur Scouting. In 2018, he got another promotion to assistant general manager, but he also remained as the Director of Amateur Scouting.
Armstrong's strength is in his scouting. The Blues have drafted well with him and consistently find mid to late-round gems such as Samuel Blais, Colton Parayko, Ivan Barbashev, Vince Dunn, Dmitrij Jaskin, Jordan Binnington, and Joel Edmundson.
He has a pretty impressive resume. Armstrong has both played and coached in the AHL, so he has that wrinkle. It's important for coaches and the front office to communicate effectively and Armstrong's experience as a coach could give him an advantage there.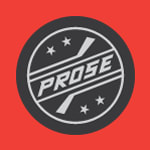 The Coyotes need to hire an experienced person to run their front office. Though Armstrong doesn't have any experience as a full-time general manager, his background has some unique experiences that I believe could make him an effective general manager. The Coyotes haven't drafted too well in recent years, so Armstrong could help them there as well.