Why the Florida Panthers should sign defenseman Brenden Dillon
Brenden Dillon would make quite a bit of sense for the Florida Panthers.
After the Florida Panthers lost to the New York Islanders in the 2020 Stanley Cup qualifying round, the franchise decided to let go of general manager Dale Tallon. Weeks later, Florida Panthers CEO Matt Caldwell appointed former Columbus Blue Jackets assistant general manager Bill Zito as the new GM.
While Zito has made a few moves restructuring hockey operations and the coaching staff, he still hasn't made a significant move with the roster. With free agency starting on October 9, 2020, he has a chance to complete that objective.
Owners Vincent Viola and Doug Cifu may not be interested in spending an exorbitant amount of money in free agency after last years' haul. However, it still would be wise to look into a few free agents.
One of those intriguing targets to look at is former Washington Capitals defenseman Brenden Dillon. If you have been paying close attention to the Florida Panthers over the last few seasons, there has been a huge problem with their defense.
While the goaltending issue seemed to be addressed last offseason with the acquisition of Sergei Bobrovsky, he didn't play like himself and had a disappointing season. However, all the goals against weren't his fault. He played well in the Islanders series before game 4.
Other than the goaltending, the defense has been awful for the last few years. While the defensive core has a few solid players like Aaron Ekblad, Anton Stralman, and young stud Riley Stillman, the defense wasn't at a championship core caliber. It was a glaring issue that proved to be the teams' Achilles heel.
Keith Yandle is an offensive-minded defenseman and has been his whole career. In nicer terms, he has been a liability other than his point production. So it is apparent that the defense of the team needs some help.
Dillon would be the perfect candidate to improve this area of the team. Dillon was undrafted coming out of the Seattle Thunderbirds of the Western Hockey League. He began his professional career with the Dallas Stars under the AHL affiliate Texas Stars. He made his NHL debut with Dallas during the final stretches of 2011-12.
He then became an NHL regular the next season, playing in all 48 games of the lockout-shortened 2012-13 year. He was traded twice during his career thus far. Once in November of 2014, he was sent to San Jose for Jason Demers and draft capital. The other time he got traded was this season, when the San Jose Sharks sent him to the Washington Capitals for a second-round pick in the 2020 NHL draft.
The Capitals acquired several players with expiring contracts, including Dillon, to gear up for another deep playoff run. However, the third-seeded Capitals were knocked out by the sixth-seeded New York Islanders in the Eastern Conference quarterfinal.
That early playoff exit eventually leads us to now. The Washington Capitals have six free agents that they need to decide on in the offseason. Including Dillon, Washington has three other unrestricted free agents as well as two restricted free agents. The UFA list features Dillon, Radko Gudas, Ilya Kovalchuk, and aging superstar goalie Braden Holtby.
Their two restricted free agents are forward Travis Boyd and defenseman Jonas Siegenthaler. When evaluating their current situation, the Caps will most likely resign both their RFAs as both Boyd and Siegenthaler are young players. They have been improving with a good amount of playing time.
As for their UFAs, Holtby carries a cap hit of just over $6 million. The Capitals will most likely let Braden Holtby test the free-agent market, as Ilya Samsonov is a rising star in the NHL.
It won't surprise me if the front office in the nations' capital decides to keep Kovalchuk at a low-budget contract for secondary scoring. Either Gudas or Dillon is going to be expendable, depending on who gets signed.
With some of the money saved, Washington might look for another goalie to back up Samsonov for the 2020-21 season. Now, seeing if Gudas gets resigned and Dillon walks, this would be a huge opportunity for the Panthers.
Dillon has proven to be one of the more serviceable defensive-minded defensemen in the league. Over the course of his career, Dillon has gained the reputation of being an extremely physical player with a knack of being a consistent shot blocker.
If you look through, the most important numbers are these: 793 career blocked shots, 1375 career hits. There is no doubt that Dillon could help this woeful Panthers defense. He isn't a high-end point producer, but that is fine. Who needs point-scoring from Dillon when you have guys like Aleksander Barkov, Jonathan Huberdeau, and Keith Yandle?
His plus-minus over his career is an indication that Dillon is a player that has no harm when keeping him. His ability to block shots and play physical is significant for a Panthers team that mainly focuses on skill, speed, and scoring. It would also be extremely beneficial to have Dillon in the locker room. Remember, the team has young, talented, but unproven defenders such as Riley Stillman, MacKenzie Weegar, and Brady Keeper.
Along with Stralman, a veteran going into his 14th NHL season, you got a pretty good mix of youth and experience that could gel together as a unit. For a good portion of last season, Stralman and Stillman played together on the same defensive pairing and complemented each other pretty well.
If Dillon gets added to the picture, it would be even better. While Stralman could work with Riley Stillman, Dillon could improve Weegar and elevate his game to a new level. Dillon's presence could also allow flexibility in coach Joel Quenneville's lineup as he could go a few different routes with the pairings.
Quenneville could get a mixture of offense and defense if paired with Aaron Ekblad. The latter is still improving in his own zone. He could also go with a bottom-pairing route that could feature Weegar, Stillman, or even Keeper.
What's most important other than his defensive prowess is that Dillon will bring in much-needed grit and toughness. It is something that the Florida Panthers seem to be lacking heading into next season. Dillon is a tough customer. He would stick up for his teammates if he has to. What I like about his personality is that Dillon never gives up on a current situation.
He would gladly risk putting his body on the line to help his team, whether through blocking shots and fighting players on the opposing side. In my opinion, every team needs a few of those players. The 29-year-old would also improve a penalty-killing unit ranked 20th in the NHL with a 78.5% rate.
In conclusion, the Panthers need to make adjustments to the defense. It is a unit that, time and time again, has failed to deliver in crucial situations of games. Dillon would help this defense improve. His grit, toughness, and shot-blocking combination with his ability to be the most physical player on the ice at any given time would give the defense lacking elements.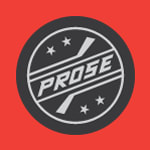 In free agency, expect him to be a cheaper option than many of the players on the market. Expect Bill Zito to keep an eye on one of the more complete defensive-minded defensemen in the NHL.