Calgary Flames: Breaking down their free agency moves from Day 1
How did the Calgary Flames do on the first day of free agency?
A very productive day for the Calgary Flames as a handful of unrestricted free agents sign at new teams and the goaltending situation in Calgary takes another drastic change.
Here is a summary of all the moves within the Flames organization on the first day of free agency on October 9th.
Cam Talbot Released and Signed by the Minnesota Wild – 3 Years, $11 million
It was reported that the Flames and Talbot were unable to come to an agreement that worked for both parties. Being signed to just a one-year contract, he was free to go and find a team that would pay him what he is worth. That team ended up being Minnesota.
Alan Quine Signs with Edmonton – 1 Year, $750,000
It appears Quine will play on the other side of the Battle of Alberta next season as he inks a one year deal with the Edmonton Oilers.
Mark Jankowski Signs with Pittsburgh Penguins – 1 Year, $700,000
Jankowski started his NHL career as a Flame and will wear a different name on the front of his jersey next season. The Flames saw a lot of potential in him as a young forward but ultimately needed to cut ties to make room for other roster aspirations.
Flames Sign Alexander Petrovic on a Two Way Deal – 1 Year, $700,000
Petrovic is a right-handed shooting defenseman with seven years of NHL experience and 263 games under his belt. He is an Alberta-native and will be very familiar with the rivalries the Flames have in the Pacific Division.
Tobias Reider Signs with Buffalo Sabres – 1 Year, $700,000
Reider was a consistent part of the Flames' fourth line last season and played in 55 games for them. He had a great showing in the bubble playoff series, tying the NHL record for shorthanded goals in a single playoff series with three. He was only the eighth player to do this with the list including even Wayne Gretzky.
Ryan Lomberg Signs with Florida Panthers – 2 Years, $1.45 million
Lomberg leaves the Flames organization with a lot of development time put in for the Stockton Heat. Lomberg has only played in 11 NHL games, all with the Flames. Last season, he was an alternate captain for the Stockton Heat and put up 78 points with them the last three seasons he played there.
Zac Rinaldo Re-Signs Two-Way Contract with Flames – 1 Year, $700,000
Rinaldo played in 19 regular-season games with the Flames last year and five playoff games. He has 370 career NHL games and will likely split his time between Calgary and Stockton next season.
Byron Froese Re-Signs Two-Way Contract with Flames – 2 Years, $750,000
Froese gets the better of the Stockton guys deals but has a little more pull being last season's Captain of the Stockton Heat. Froese has played in 110 NHL games but has yet to suit up for the Flames. He tallied 42 points in 46 games with Stockton last year.
Buddy Robinson Re-Signs Two-Way Contract with Flames – 1 Year, $700,000
Robinson joined the Flames in the bubble this year and actually got his playoff debut in game six of their Dallas series. He played in the most NHL games in his career last season with five appearances with the Flames and anticipate seeing him again this season.
Jon Gillies Signs with Two-Way Contract with St. Louis Blues – 2 Years, $700,000
Gillies was among the goaltending options in the Flames pipeline they were hoping to emerge as an everyday NHL goalie. Unfortunately, that circumstance did not come into fruition since being drafted by the Flames in 2012. He ended up playing in 12 games with the Flames earning a .903 save percentage.
T.J. Brodie Signs with Toronto Maple Leafs – 4 Years, $20 Million
Mark Giordano's longtime linemate will be moving on from the Flames organization after 10 years with the team. All 634 of his NHL games were played in Calgary and not having him in the C of Red anymore is going to be a huge transition for his teammates and old fanbase. 
Chris Tanev Signs with Flames – 4 Years, $18 Million
The Flames replace a long time Flame with a long time Canuck. Former Canucks Alternate Captain heads to Calgary to shake up the blue line and bring a new face to their veteran leadership. Tanev comes off a season of being the assistant captain of the Canucks and 20 points recorded. He will be joining his new team among friends as the goaltender that helped them reach the second round of the playoffs last season is newly a Flame as well.
Jacob Markstrom Signs with the Flames – 6 Years, $36 Million
Perhaps the biggest and most exciting move the Flames made on signing day was getting their hands on a world-class goalie. The Flames have been going through trial and error processes with goalies since the Miikka Kiprusoff era and this signing comes as a sigh of relief for the fans. Not only do they now have a highly regarded goaltender with a variety of postseason and international experience, but they have him locked in for a multi-year contract. Jacob Markstrom has the time in a longer-term contract to be the go-to guy in net the Flames have long needed. He definitely has the skills to back it up.
Bringing in a player like Markstrom may very well take some pressure off General Manager, Brad Treliving as the fan base was expecting big moves that could change the fate of the Flames when it comes to playoff performance. Speculations were made that some of the Flames core such as Sean Monahan or Johnny Gaudreau could be among the players on the chopping block, but this does not necessarily mean the moves are over.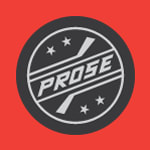 For now, there are still some notable Flames free agents available for the taking. Travis Hamonic, Michael Stone, and Erik Gustafsson are among their unrestricted free agents and could be picked up by another team in the near future. For what seems like a defensive clearout, what will be the return for the Flames? More signings or calling up more young prospects? There is still a lot of off-season to be had and this could just be the beginning of the significant moves for the Flames.