New Jersey Devils: Grading the Corey Crawford signing
Late on Friday night, the New Jersey Devils surprised everyone by signing Corey Crawford.
The New Jersey Devils were relatively quiet on the first day of free agency. However, late on Friday night, they made a huge signing that shocked the hockey world. The Devils signed former Chicago Blackhawks goalie Corey Crawford to a two-year deal worth $3.9 million annually.
It will be weird as heck seeing Crawford in a Devils jersey. He's been a Blackhawk since he was drafted by them in 2003. But these are strange times, so perhaps the weirdness of seeing Crawford in a Devils jersey is appropriate.
At first glance, this signing might seem a little bit weird. After all, the Devils already have MacKenzie Blackwood, who emerged as a legitimate number one goalie last offseason. But this deal makes a bit of sense for both sides.
Why It Makes Sense For New Jersey
First of all, the Devils needed to add some salary to hit the salary cap floor. The Crawford signing puts them just under it (under $500,000 under it, to be precise). Yes, the Devils still have some RFAs to take care of, including Blackwood, but this isn't insignificant.
Secondly, young goalies need mentors. Crawford will be one heck of a mentor for Blackwood. He knows what it takes to be a number one goalie in the NHL. Crawford knows how to bounce back from the struggles every goalie faces. He'll be a valuable resource for Blackwood as he continues to grow.
This will also help the Devils to be more competitive. The time for the Devils to lose is over. They need to start winning.
The Devils haven't been past the first round of the Stanley Cup Playoffs since the 2011-12 season. Signing Crawford makes them a better team. Just like I said when they traded for Ryan Murray, the Devils need to make more smart signings to be a playoff contender. Crawford's a smart signing.
COREY CRAWFORD
Goaltender,
New Jersey Devils
B
Why It Makes Sense For Crawford
Crawford already has two Stanley Cups, so he didn't necessarily have to go to a contender. But with the goalie market moving quickly and teams preferring more certain options in net, Crawford saw how things were trending and decided to find a team before he was left without one.
The biggest question mark about Crawford is his health. Having Blackwood around will help the Devils keep him fresh. Also, some goalies love being a mentor. I think Crawford will be great in that role for the Devils. At $3.9 million a year, he's still getting paid a very fair amount.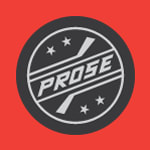 This deal is a good deal for both sides. The Devils and Crawford needed each other, especially after the former bought out Cory Schneider earlier this week. And with the Blackhawks electing to go with young goalies, Crawford no longer made sense in The Windy City.