2020 NHL Draft: Rhett Rhinehart could be a late round gem
2020 NHL draft prospect Rhett Rhinehart could be a steal in the late rounds.
In my last piece, I did a seven-round mock draft for the Tampa Bay Lightning and one of my selections was Rhett Rhinehart. Rhinehart is a lesser-known prospect in the 2020 NHL Draft. So if you haven't heard who Rhinehart was before, you're likely not the only one.
To start, Rhinehart plays for the Saskatoon Blades of the WHL, which makes him a teammate of Tristen Robins, a potential steal of the draft. Rhinehart is a bigger body, standing at 6'4" and 205 pounds. He's a right-handed defenseman as well and that trait is what led me into looking at his game.
The Lightning had a weak right-side this season, with the likes of Jan Rutta, Erik Cernak, and Kevin Shattenkirk being decent. But behind them, there was a lack of talent that led them to make a desperation swing for Zach Bogosian to fill in for injuries alongside Luke Schenn.
After this season, the Lightning could lose all three of their starting right-side defensemen, and possibly even Bogosian and Schenn. The only prospect they truly have in their pipeline that should make an NHL impact on that right-side is Cal Foote. Finding a plethora of right-handed defenseman is the route that the Lightning should take.
As for Rhinehart, he is a strong defenseman with good size, as mentioned earlier. He plays a physical brand of hockey, often stepping up for a hit as the opposition attempts to break into the offensive zone. He steps up a bit too often and needs to reel it in a bit more and be disciplined in that area.
However, after joining Saskatoon, Rhinehart stepped up less often and picked his spots much better. He's a strong skater for his size, but he doesn't have the speed to win races consistently. While that isn't a problem at the moment, it's clear it needs a decent amount of work before he can transition to the NHL and the speed of the pro game.
Offensively, with his former team, the Prince George Cougars, Rhinehart was almost a fourth forward on the ice. He would race up ice and join the rush when he had the chance. He would also position himself down low in the offensive zone from time to time and set himself up for scoring opportunities.
Rhinehart has a strong vision when carrying the puck and is able to navigate the ice to find a soft spot. He likes getting shots to the net, recording 101 shots this season in 57 games. Keep in mind, he was utilized more in the offensive zone in Prince George as opposed to Saskatoon, and he split the year between the two.
Defensively, Rhinehart plays a rough style, especially when he was with the Cougars. As mentioned earlier, he would step up and play the body often when defending the rush. His main objective was to get the puck to the offensive zone as soon as possible.
When he came to Saskatoon, he was placed in a more defensively-focused role and would take more responsibility when it came to stepping up for a hit when defending the rush. He still played physical, especially along the boards and in front of the net, but he looked a lot smoother and organized with the Blades.
He displays strong gap control and strong puck pursuit. His defensive game is still raw overall, but he showed a willingness to change his style almost completely for a new team and still play well.
Rhinehart was never truly given a consistent role with any team in his junior career thus far. He was drafted by the Prince Albert Raiders, and in his first full CHL season, was dealt to the Cougars, never getting a chance to settle in with his first team.
He played a full season with the Cougars in 2018-19 and it seemed like he finally found a team where he can get settled and grow. But halfway through 2019-20, he was sent to Saskatoon. If he's given a chance to stay with a team for longer than 1 full season, Rhinehart could be a potential breakout star.
I got the chance to talk to Rhinehart and break down some film with him as well. From this point forward, I'll call myself "KP" and Rhinehart "RR".
KP: What initially inspired you to play hockey? What moment do you look back on that you believe really kick-started your love of the game?
RR: My dad used to play hockey and he got me started from a young age, about 3 to 4 years old. He was the reason I started playing hockey and since then I've had a growing passion for the game.
KP: Every kid who plays hockey always dreams of getting drafted, but at what point did you realize that dream could be a reality?
RR: When I was in my 17-year-old season I started to look into the draft a bit, then it came to my 18-year-old year, my draft year, and after being ranked on NHL Central Scouting and talking to some NHL teams, it really started to set in for me that it could really happen.
KP: Obviously being ranked by Central Scouting means that you're an incredible talent. What do you think, of all your skills, is your strongest one?
RR: My ability to play the game in all ways. Being almost 6'4", 210 pounds, I love to play a hard, gritty, physical game, which my size allows me to do. For being a big guy, I'd say my skating is pretty good. With that being said there is a lot of things to improve on for me wanting to play at the next level.
KP: Knowing your size and style, is there a team that really sticks out to you as a strong fit for you personally?
RR: I wouldn't say there is a team that stands out above any for me. I'd be beyond happy to be selected by any team in the NHL.
KP: You played for the Saskatoon Blades last season, as we all know, was there anything that they did in their system that made you better? Anything that sticks out that you feel helped you and will continue to help you as you continue your WHL career?
RR: Their staff goes above and beyond when it comes to doing extra. Individual and team video almost every day as well as coming on before practice and staying out after practice to help out with some individual or position-specific drills to help develop and benefit us even more. That really stuck out to me they do a great job on pushing us to our limits and helping us to get to where we want to be.
KP: How difficult was the change from Prince George to Saskatoon, and if there's a full season next year, do you think having time to gain chemistry with guys like Robins will allow you to break out and show everyone what you can bring?
RR: At first, it was quite difficult. I grew lots of friendships in Prince George with teammates, coaches, billets, and such, and it was tough to leave there. It took me a little while to finally clear the trade out of my head.
Once I was able to put that behind me, I was able to grow stronger friendships and become more comfortable in Saskatoon. Next year will be a great year for me, taking on an even bigger role and having that comfortability and more confidence will allow me to succeed in doing it.
KP: Were there any teammates, whether they were already drafted or are also in their draft years, that helped you out a lot this season?
RR: I became very good friends with Tristen Robins, and I talked about the draft with him quite a bit. As well as Scott Walford, he was a former third-rounder in the draft [2017 3rd rounder of the Montreal Canadiens] and he helped me out a bit as well.
KP: With both you and Robins being lesser-known prospects in one of the strongest draft classes, did you two carry a sort of chip on your shoulders, looking to prove people wrong over the next few years?
RR: Absolutely, we're both out to prove everyone how good we can be. When it comes to Robins, I believe he isn't given near enough attention as he should be. He put up 50 or so points up in half a season. He deserves a lot more than what he is getting.
KP: Is there an NHL player that you've looked up to and tried shaping your game around?
RR: I've always admired the way Shea Weber and Alex Pietrangelo have played and I believe I play a similar style.
KP: I have a few clips here that I would love to break down with you a bit. Here's the first clip.
You're playing far-side and you were caught a bit flat-footed as they sent a quick pass up ice. You were able to adjust and have good gap control. Take me through what was going through your head when you had to adjust to the stretch pass, and then when you defended the mini two-on-one as they entered the zone.
RR: Being caught flat-footed a little bit caused me to make a quick decision and that was to pinch up on the forward. I was able to get myself in a decent spot with a quick few crossovers, which allowed me to slowly angle out the forward to the wall, which would then force him to make a play. Generally, on an odd-man rush I wouldn't stand up like that, but with the backpressure we had, I was able to step up safely, knowing there was someone covering for me.
KP: Clip two is interesting because generally I'd be concerned with a defenseman positioning himself that high in the offensive zone, but you didn't leave anyone open down low, and you came back when you needed to. I just want to know, what did you see in this play after you made that strong poke-check to break the rush up that made you stay up high?
https://twitter.com/pereira_report/status/1279077974864736256?s=20
RR: Part of our system last year was to play man-on-man in the d-zone and that was my guy [#18] so I stayed up on him. It's my job to follow that guy around.
KP: When that man was coming up ice, he cut towards the middle. Take me through what you were trying to accomplish before he lost control by bobbling the puck, as he got into the high slot.
RR: Was doing my best to stay up and with him with a good gap so he wasn't able to get that shot off, as well as me standing up with a little bit of pressure allowed my forwards to get back quicker for good backpressure.
KP: I really like this third clip here of you. I left the first part in because you talked about how you use your body and strength to your advantage, and part of that is finishing your checks. When you were going into the boards, do you always look to finish your checks? Or was it that situation presenting itself as an opportunity?
https://twitter.com/pereira_report/status/1279078662378270721?s=20
RR: Every opportunity I'm given to finish a check, I'll finish it.
KP: In the second half of the clip, what did you see developing that led you to shoot up ice with your teammates for an odd-man rush?
RR: When it came to jumping up in the rush, I just saw an opportunity to join in and add an extra guy for an odd-man rush, so I did. Anytime I'm able to jump up in the rush, I like to take advantage of it.
KP: Clip four is a bit of a throwback. Back with the Cougars, as shown, you scored a pretty great goal. If you remember this play well, take me through what you saw as you carried the puck almost board to board.
https://twitter.com/pereira_report/status/1279079336964997123?s=20
RR: It was a 4-on-4, and they gave me lots of space up top and I took advantage by cutting to the middle and began skating closer to the net, and I was able to put the puck where I wanted it.
KP: Clip five is another throwback, a teammate made a strong move to get in tight and you were right on the doorstep. How were you able to get in prime scoring space and able to get this shot off with pressure on you?
https://twitter.com/pereira_report/status/1279080017050374149?s=20
RR: I joined up in the rush and I ended up driving the net and staying there. Luckily the puck found its way to my teammate and I was able to find a hole near the net and he found me back-door and then I found the back of the net.
KP: That's all I've got, but is there anything you want the readers or myself to know about you and your game?
RR: Nothing on my end! Thanks a bunch for reaching out for this interview!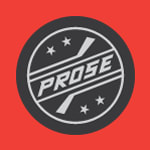 One last thank you to Rhett Rhinehart for taking the time to answer questions and break down some film!